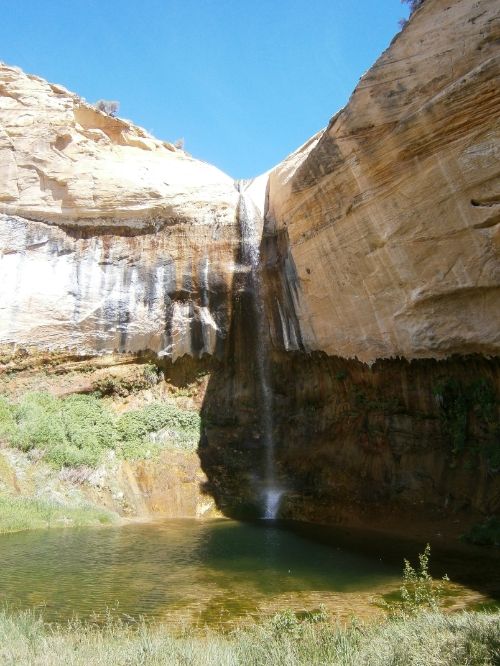 Summer vacations are around the corner!

If your travels take you near Escalante, take some time to check out Calf Creek.
Calf Creek is located between Escalante and Boulder on Highway 12.

The great thing about Calf Creek is there are two waterfalls you can check out; both within close proximity to each other.

These waterfalls require hikes to see them, but are well worth the effort!
Lower Calf Creek Falls is a 5.4 mile round trip.

The trail follows the creek; the sound of the babbling creek and the shade of the trees are fabulous!

Along with the beauty of the waterfall are pictographs and granary ruins created by Fremont & Anasazi tribes years ago.
Upper Calf Creek Falls is a quick 2 mile round trip hike on Navajo Sandstone.

The falls plunge into a nice deep pool that is perfect for a swim!

There are no artifacts on this route, but hiking on the sandstone is a fun experience.
Get connected with our State's great water spots.

Spend some time at Calf Creek!
Want your favorite water spot featured?? Email WoW and we'll put it on our blog!